Hello, honored guest, and welcome to NowIsForever! Please take the time to look around; we hope you will enjoy yourself while you are here. NowIsForever is a traditional Warriors roleplaying site set in the old forest. Our story takes place a few generations after SkyClan has been driven from the forest, well before the time of Bluestar or Firestar. We are always accepting new members, and our friendly members and staff will make sure to accommodate you to make sure that you can be integrated into the roleplay. Please consider joining our growing community; we know you'll love it!
Rivermist, a half-Clan queen in WindClan, and a half-Clan warrior from ShadowClan by the name of Foxfur had eight kits. The kits were raised in their mother's Clan until they were three moons old, when things changed.

After a request from the kits' father caused Rivermist to contemplate moving some of her kits to ShadowClan, WindClan's leader made the shocking decision to split the queen's kits evenly between all four Clans. Under the reasoning that the kits had the blood of all four Clans within them, two kits were sent to each of the other Clans, while two remained in WindClan with their mother.

Though all eight kits currently struggle with the after-effects of this tumultuous change, more is still to come. After the kits all become apprentices, one by one a kit from each Clan will die, until there is only one left alive in each of the four Clans. In honour of their fallen siblings, the apprentices will eventually take their dead littermates' suffix as their warrior prefix.

But what further troubles await these ill-fated offspring of a cursed union? The Cats:

Rivermist ~ (Deceased)
Foxfur ~ (APC)
-----
Spottedkit ~ (Spore)
Stonekit ~ (Kitty)
Swiftkit ~ (Cai)
Sandkit ~ (Yellow)
Silverkit ~ (APC)
Stormkit ~ (Yoko)
Shadowkit ~ (Amber)
Streamkit ~ (APC)

The Kits as Warriors:

Spottedstone -- ThunderClan
Swiftsand -- ShadowClan
Silverstorm -- WindClan
Shadowstream -- RiverClan
Five she-cat warriors of WindClan and RiverClan have been great friends for moons, and decide to do something crazy. They plan to get pregnant and have kits all at the same time, but one thing they don't count on is how many kits this really means!
The five queens each have four or five kits... that's a lot of kits to be born at the same time! But no-matter how tumultuous the idea seems, the queens have no idea what shocking change will come of their innocent plot.
The Queens:
Gingertail
~ (Kitty)
Thrushtail
~ (Ki)
Littlestream
~ (Izzie)
Doveclaw
~ (Spore)
Robinwing
~ (Cai)
The Mates:
Dustfur
~ (Yellow)
Birchnose
~ (Yoko)
Batheart
~ (Spore)
Tigerheart
~ (Cai)
Rabbitheart
~ (Yoko)
Read more about it
here.

early leaf-fall
year one
prey moderate
breeding | birthing
Codes either belong to various members of Slightly Insane or ProBoards Support, and are copyrighted to them. Images have been modified, but are still copyrighted to their rightful owners. Posts made by Now Is Forever members and the material therein are copyrighted to them.


Copyright 2010 All Rights Reserved



Now Is Forever :: official info :: CHARACTER DIRECTORY :: THUNDERCLAN CATS :: Post Message




Topic Summary
Posted by ☆ Y e l l o w ☆ on Aug 10, 2009, 1:50pm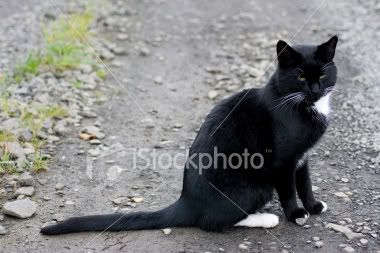 Name: Swallowfang
Age: 38 moons
Gender: She-cat
Clan: ThunderClan
Apprentice: Softpaw
Rank: Warrior
M/C: ---
Kin: Not being played.

Description: Swallowfang's coat consists of mostly sleek black fur. She has a white chest and white on her paws as well, giving her the same types of markings as a swallow. Her fur is neat and short, and appears clean most of the time. It doesn't take that much effort to groom her fur and she is thankful for that. She has sort of a small build, but she has strength and stamina which serve her well on long days or in battle. Despite her delicate appearance, she is quite an enduring and fit cat. Her legs and tail are long and her face is simple and rounded. Sharp, white claws blend in to the color of her paws and can easily be dangerous with skilled use. Pale yellow eyes finish off her appearance, not standing out much from the rest of her body.

Personality: First impressions can last forever, and Swallowfang doesn't always make the best first impression. She can be rather blunt and she has a dry sense of humor, something that can easily get on the nerves of others. You can almost always find a way to make her laugh, however. She has a tendency to appear stubborn and has a hard time admitting when she should change her opinions if she's wrong. Anything but thickheaded, she is quite intelligent but also tends to be direct in handling issues. Dealing with stressful or terrifying situations is not something that she's very good at. She can easily become even more snappy and harsh, releasing her distress but turning on her Clan mates in the process. She'll defend her fellow Clanmates with her life, and is loyal to ThunderClan first and her feelings second. She has the passion of a warrior and hopes to continue being a warrior for a long time.

History: Swallowfang doesn't have a very eventful history. As a kit, when she wasn't playing with the other kits, she would just sit outside the nursery observing the Clan and how it functioned, daydreaming about what it would be like once she was a warrior. She would also think about potential names for herself, even knowing that it was the leader's decision on what to name her.

Swallowpaw had a lot of energy as an apprentice. She loved to tag along on any patrols that were leaving camp, even if her mentor didn't come with her. She liked being able to get out of camp as much as possible and be in the forest. Like most apprentices, she wasn't enthusiastic about doing chores around camp. She would sometimes try to get the younger apprentices and even kits to do her chores for her, but it didn't work often. Her training went well and she showed herself to be intelligent and imaginative with her battle skills. She wasn't as gifted when it came to hunting; she usually needed full concentration on her prey or it would notice her and disappear because she would wait too long before pouncing. After much waiting, she earned her warrior name, and wore it around camp proudly.

After her warrior ceremony, she worked to prove herself to her Clanmates so they would stop treating her like she was still an apprentice. Even though she was a warrior, she was still young and she wanted to let everyone know that she had really earned her position. After she finally earned the older warriors' respect, she was able to enjoy being around the other warriors and many moons have passed since then.

Roleplay example: Swallow says no way.
Other: *meow*
Posted by . s p o r e l e t t ♪ on Jan 6, 2012, 8:54pm
Swallowfang is accepted!
Click Here To Make This Board Ad-Free
This Board Hosted For FREE By ProBoards
Get Your Own Free Message Boards & Free Forums!
Terms of Service | Privacy Policy | Notice | FTC Disclosure | Report Abuse | Mobile